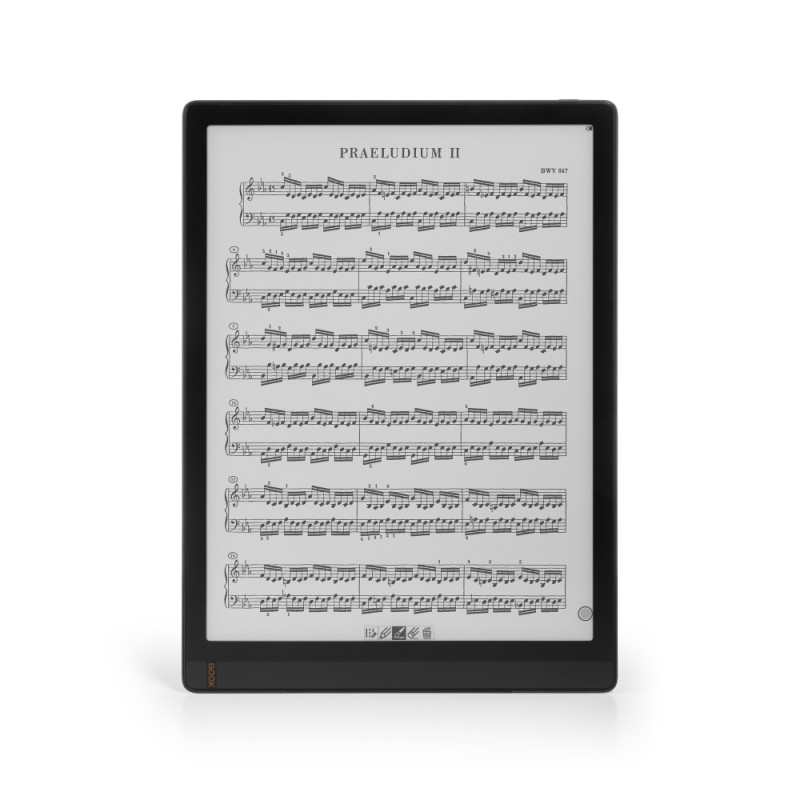  
€880.00 (tax excluded)*
* For EU customers, VAT of the destination country applied at checkout.
The best PadMu ever: more power, more memory, better battery. With front light, 6GB of RAM, 128GB of internal memory, 2GHz of CPU.
In stock
Inside the box
PadMu 4 (2x)

Stylus (2x)

USB Type-C Cable (2x)
Don't settle for just one device. Start reading, writing and practising music in double mode right now!
Order the Double Mode
Frequently bought together
Cover for PadMu3, PadMu3Lumi, PadMuLUMI2, PadMu4 devices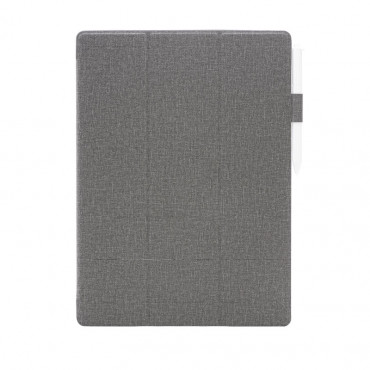 Price
€35.25
(tax excluded)
Find out more
The newest Wireless Bluetooth Controller with 2 ATFS-2 Pedals and Pedal Board, Sleek, silent, and professional wireless foot switch.
Out of stock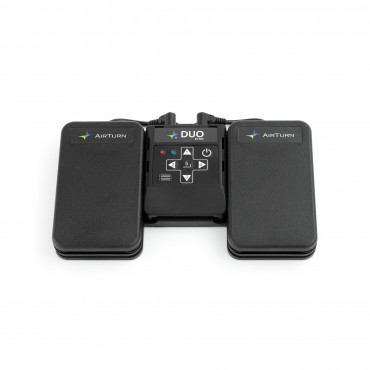 Price
€89.34
(tax excluded)
Screen protector for PadMu4 (2 in each box)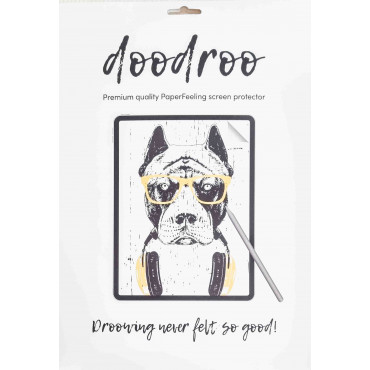 Price
€29.92
(tax excluded)
Find out more
E-ink Mobius™ Tablet
13.3" with capacitive touch
1650 x 2200 resolution , 207 DPI for a better definition.
Read write and practice music in every situation Screen with frontlight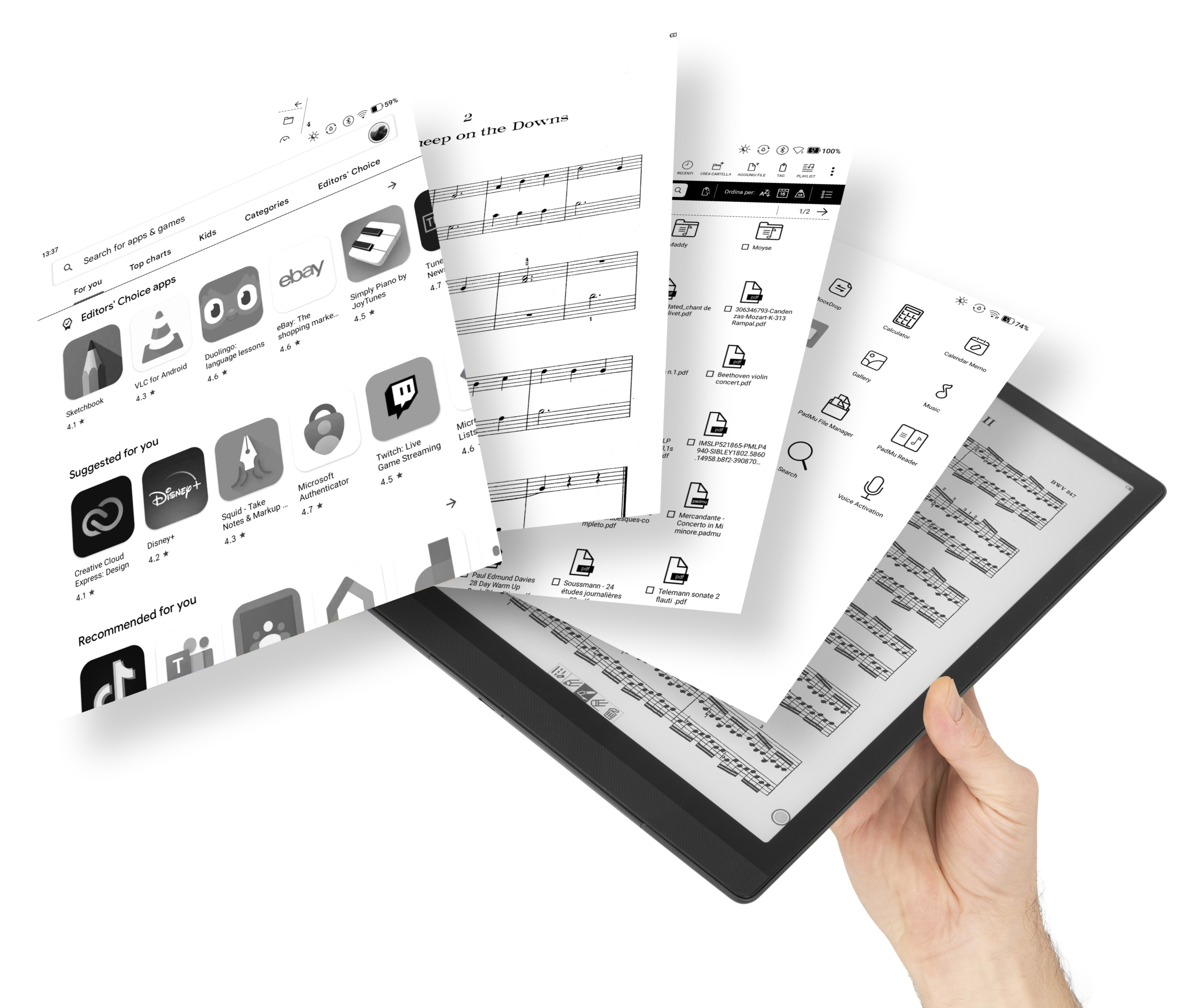 Best performances with 8-core 2GHZ Procssor, 6GB Ram
Almost unlimited storage for your scores: 128 internal storage
practically unlimited use of the device, thanks to a 6300mAh battery
Last generation connectivity
Pair you devices: Bluetooth 5.0
Always online with WiFi 802.11ac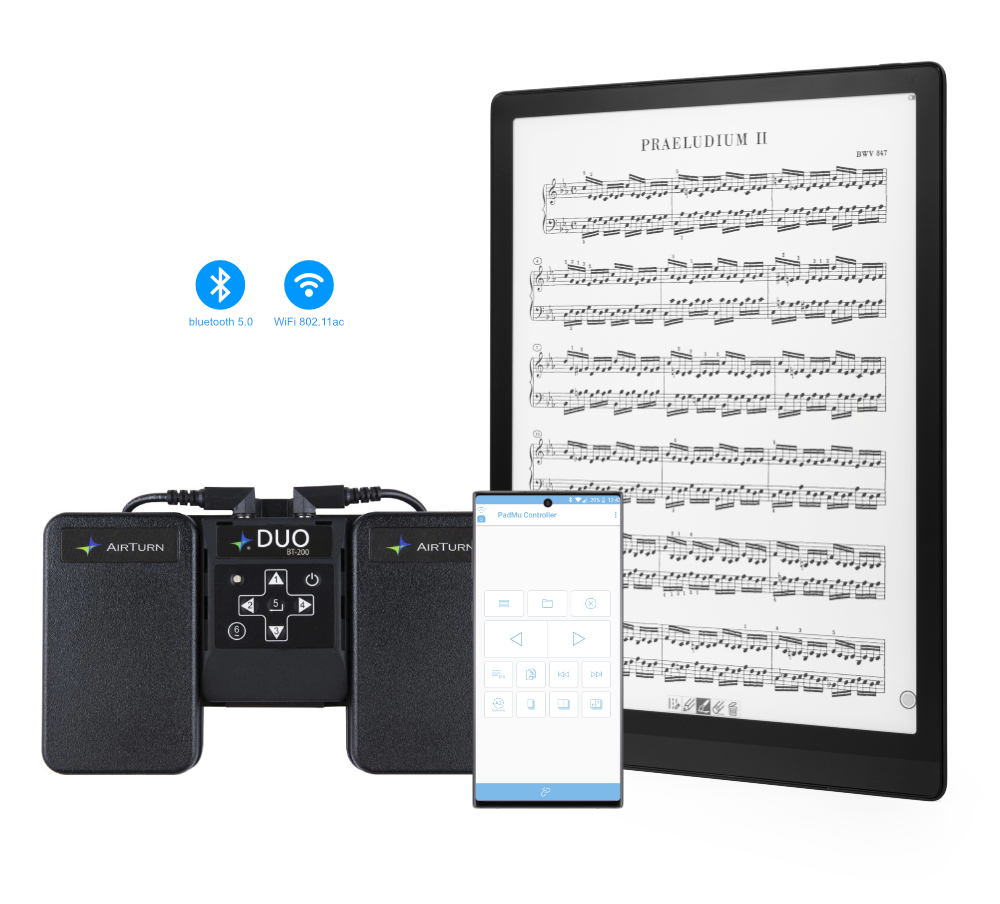 Take it everywhere thanks to its lightness: 560 gr, 6,4 width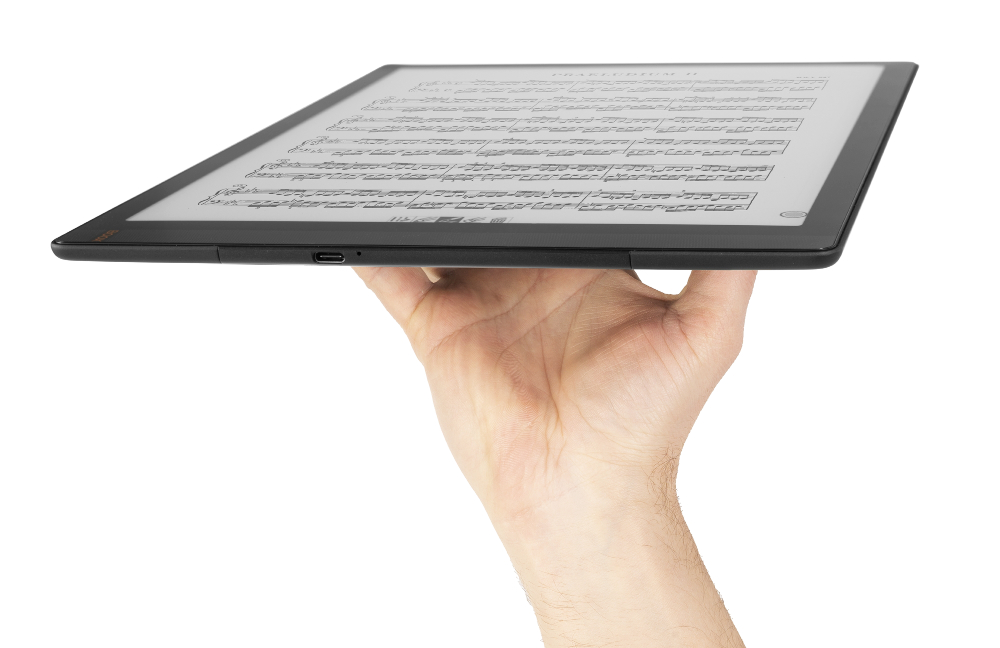 Green solution
to avoid paper waste
You'll never need to print paper again, with the almost unlimited storage and Dropbox, Gdrive integration
All your scores in just one place.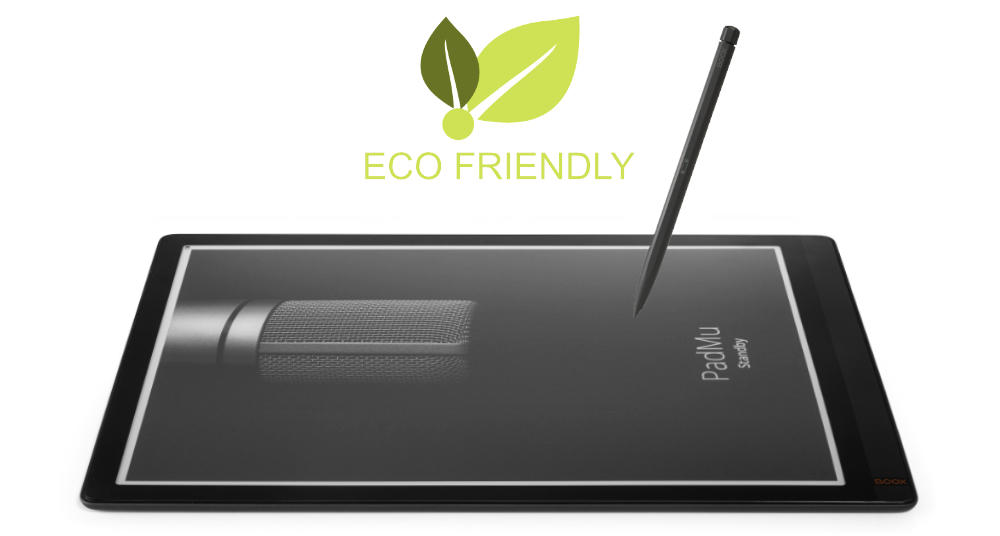 Thanks to the exclusive Wacom pen and integrated apps you can take handwritten notes and write directly on your scores.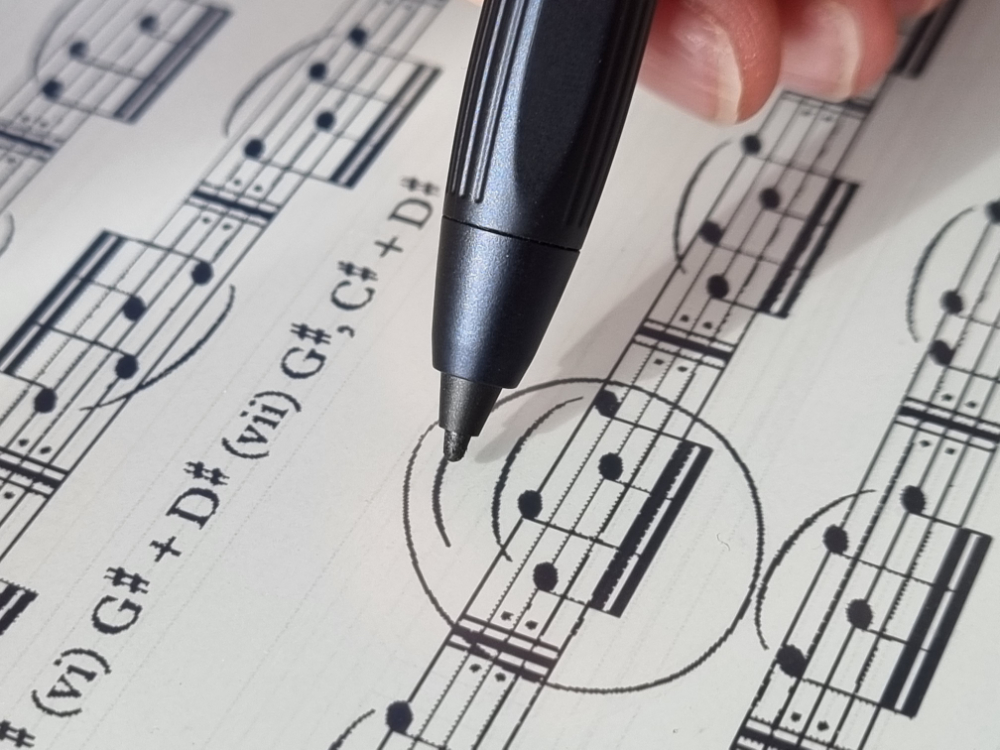 Taylored apps
With our PadMu apps you have everything you need.
Our apps are constantly evolving to meet our users demand.
Home

Library

Reader

File Manager
Any requirements you'll like to find in PadMu? Just contact us and talk about it!
Display

E Ink Mobius, 13.3", touch (inductive + capacitive), resolution of 1650 × 2200 dots, 207 ppi, 16 shades of grey (up to 256 shades programmatically), with the SNOW Field function

Resolution

1650×2200 pixel, 207 ppi

Front light

MOON Light 2

Processor

8-core, 2GHz

RAM

6GB

Internal memory

128GB

Audio

Speaker, microphone

Wired interface

USB Type-C with OTG support

Wi-Fi

Wi-Fi IEEE 802.11ac

Bluetooth

5.0

Battery

Li-on, 6300 mAh

Operating system

Android 11

Size

310 × 228 × 6,4 mm

Weight

560 gr

Stylus Pen

BOOX pen

Hardware

ONYX BOOX Tab X by Onyx International Inc.

Sensors

G-Sensor, Hall sensor, fingerprint scanner