 
€1,556.56 (tax excluded)*
* plus tax of destination country (vat for eu private customers).
Take advantage of the dual mode right away. Buy two PadMu with a discount
Now shipping !
Inside the box
PadMu Lumi 2 (2x)

Stylus (2x)

USB Type-C Cable (2x)
Double PadMu, double screen, but wireless
By purchasing two PadMu devices you can take advantage of two screens for reading and practising your music.
Two PadMu devices can always be connected with dual mode.
PadMu devices among all generations can be associated with each other.

Find out more

Double mode

*

The Hardware model in the video may not match the latest market model. Nevertheless the software explained is the same as the latest version available.

In double mode you can browse your scores like a book and much more. There are different page turning modes to fit every musician's need.

Find out more

Page turning modes

*

The Hardware model in the video may not match the latest market model. Nevertheless the software explained is the same as the latest version available.

Protect the two PadMu with a resistant and elegant cover made by fine craftsmanship.

Find out more

Cover

*

The Hardware model in the video may not match the latest market model. Nevertheless the software explained is the same as the latest version available.
Frequently bought together
Double Cover for PadMu Lumi series. Made in Italy, True Leather. 
Price
€138.52
(tax excluded)
Find out more
The newest Wireless Bluetooth Controller with 2 ATFS-2 Pedals and Pedal Board, Sleek, silent, and professional wireless foot switch.
Available 
Price
€89.34
(tax excluded)
Find out more
E-ink Mobius™ Tablet
13.3" with capacitive touch
1650 x 2200 resolution , 207 DPI for a better definition.
Read write and practice music in every situation Screen with frontlight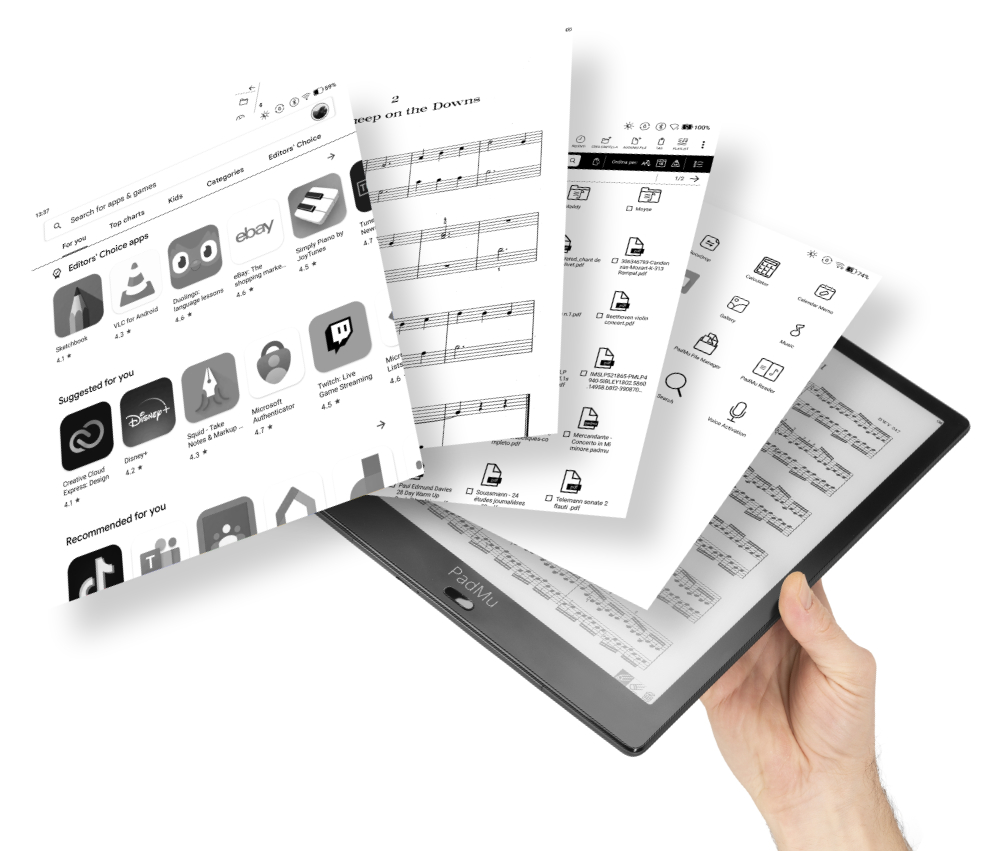 Best performances with 8-core 2GHZ Procssor, 6GB Ram
Almost unlimited storage for your scores: 128 internal storage
practically unlimited use of the device, thanks to a 4300mAh battery
Last generation connectivity
Pair you devices: Bluetooth 5.0
Always online with WiFi 802.11ac
Take it everywhere thanks to its lightness: 570 gr, 7,9 width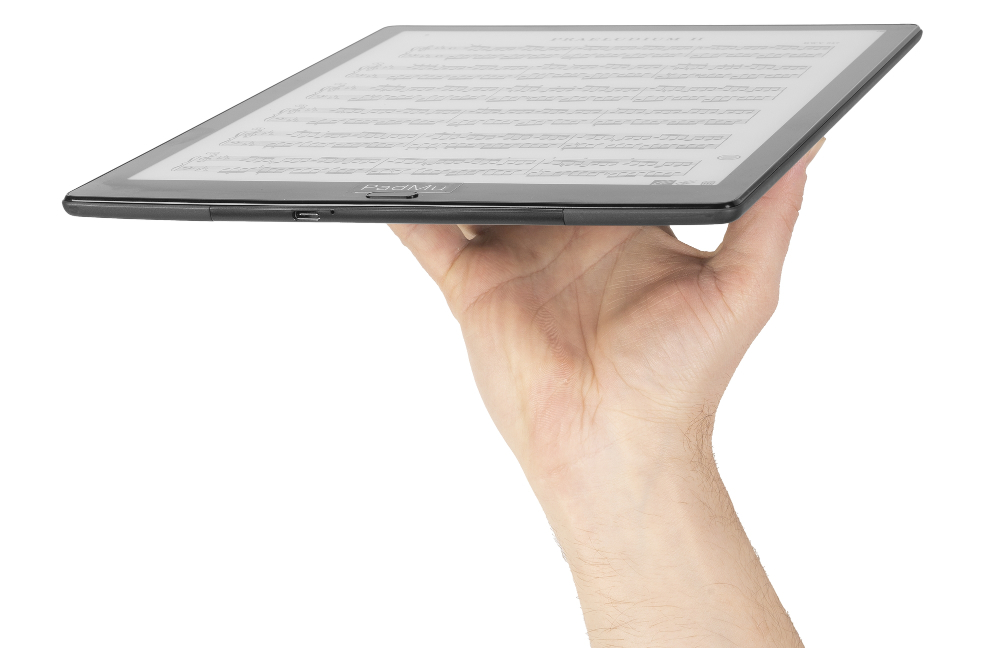 Green solution
to avoid paper waste
You'll never need to print paper again, with the almost unlimited storage and Dropbox, Gdrive integration
All your scores in just one place.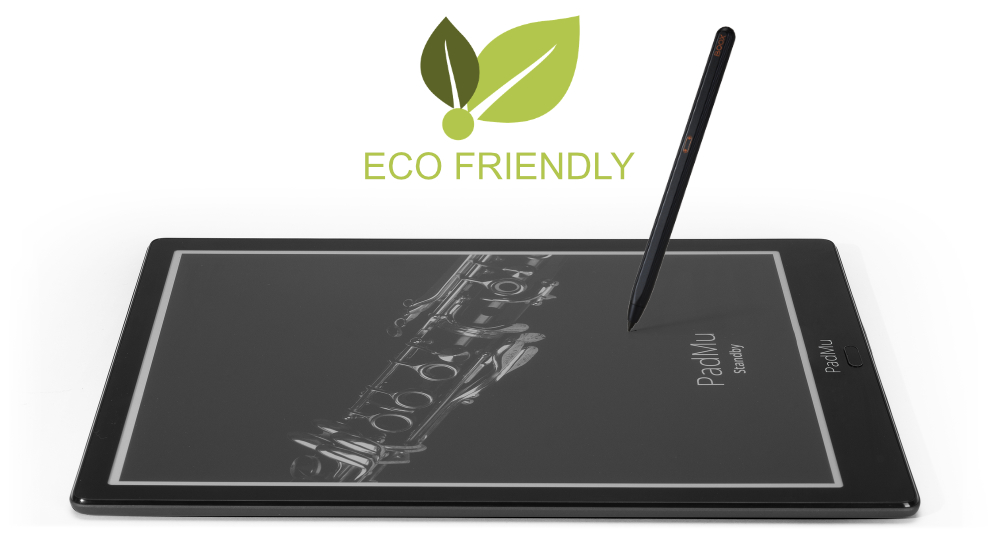 Thanks to the exclusive Wacom pen and integrated apps you can take handwritten notes and write directly on your scores.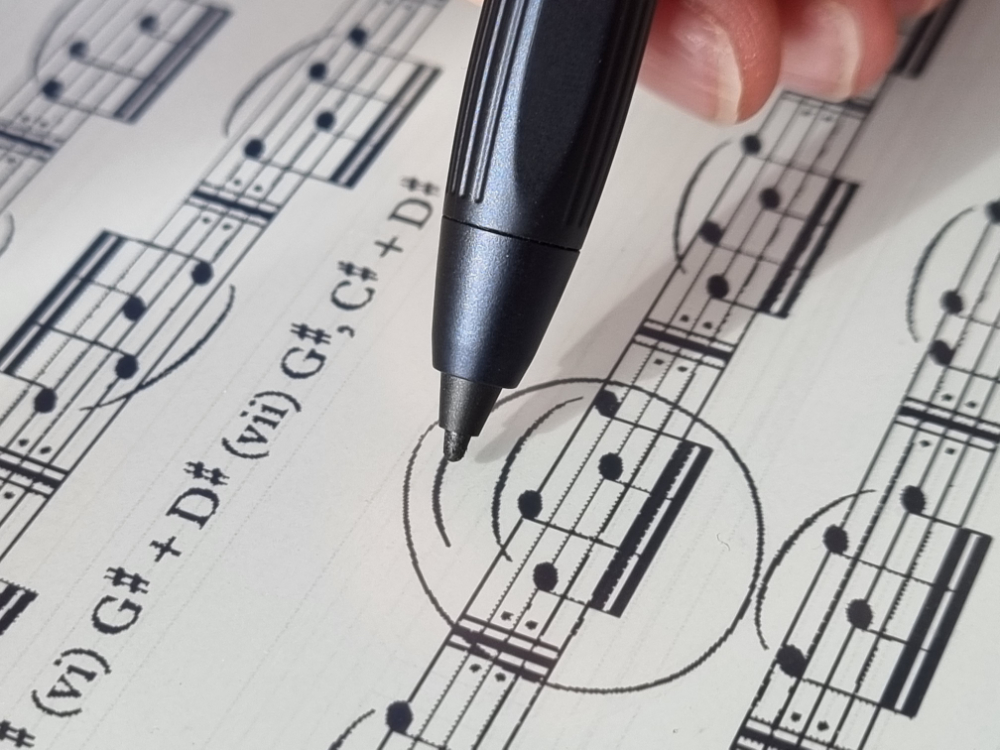 Taylored apps
With our PadMu apps you have everything you need.
Our apps are constantly evolving to meet our users demand.
Home

Library

Reader

File Manager
Any requirements you'll like to find in PadMu? Just contact us and talk about it!
Display

E Ink Mobius, 13.3", touch (inductive + capacitive), resolution 1650 × 2200 dots, 207 ppi, 16 shades of grey, with the SNOW Field function

Resolution

1650×2200 pixel, 207 ppi

Front light

MOON Light 2

Processor

8-core, 2GHz

RAM

6GB

Internal memory

128GB

Audio

Stereo speakers, microphone

Wired interface

USB Type-C with OTG support

Wi-Fi

Wi-Fi IEEE 802.11ac

Bluetooth

5.0

Battery

Polymer Li-on, 4300 mAh

Operating system

Android 11

Size

310 × 228 × 7.9 mm

Weight

570 gr

Stylus Pen

Wacom 4096 levels pressure sensitivity, real pen-to-paper experience

Hardware

ONYX BOOX MAX Lumi 2 by Onyx International Inc.
Rated
5.00
on the scale
1
-
5
based on
1
customer reviews
The Padmu tablet is an excellent and reference tool for musicians.
I chose the solution of buying two Padmus to be able to read my scores of several pages easily.<br /> Admittedly, the solution is expensive to buy, but what a joy to have all your scores gathered in these two magnificent tablets.<br /> The use is simple and the documentation provided in several languages ​​is simple and detailed.<br /> I was able to save over 1000 pages of paper scores using PDF format.<br /> Everything is classified according to the type of music. I no longer have to carry whole binders of paper scores. I save paper and thus avoid waste.<br /> The program for reading scores in double screen in very rich in features. Everything is configurable.<br /> Reading on screens is pleasant and relaxing for the eyes. The brightness is adjustable and comes close to paper reading. It is not aggressive like on an iPad type tablet for example.<br /> Another extremely important point is the quality of technical support after the purchase of your product. I had some difficulty understanding certain parameters. The person managing my tickets was very responsive and attentive. This is very reassuring, especially when you have invested a large sum in such a product. After-sales service matters a lot.<br /> <br /> I highly recommend this product whose software will undoubtedly continue to improve with future updates.<br /> <br /> So in summary:<br /> <br /> Beautiful design and finish.<br /> Simple and practical use.<br /> Pleasant reading and easy on the eyes.<br /> Easy reading of scores on several pages.<br /> Quick and smooth page transitions.<br /> Bluetooth page reader managed by the tablet.<br /> Choice of the reading order of the configurable pages. Very useful for working on certain passages of a piece of music.<br /> Easy to annotate, correct the partitions thanks to the use of a special pen for the tablet.<br /> A4 format practically identical to the paper format of a score.<br /> Very easy to use sheet music library management.<br /> Create playlists based on the type of music you like.
| | |
| --- | --- |
| Hardware | |
| Software | |
| Support | |
| Usability | |