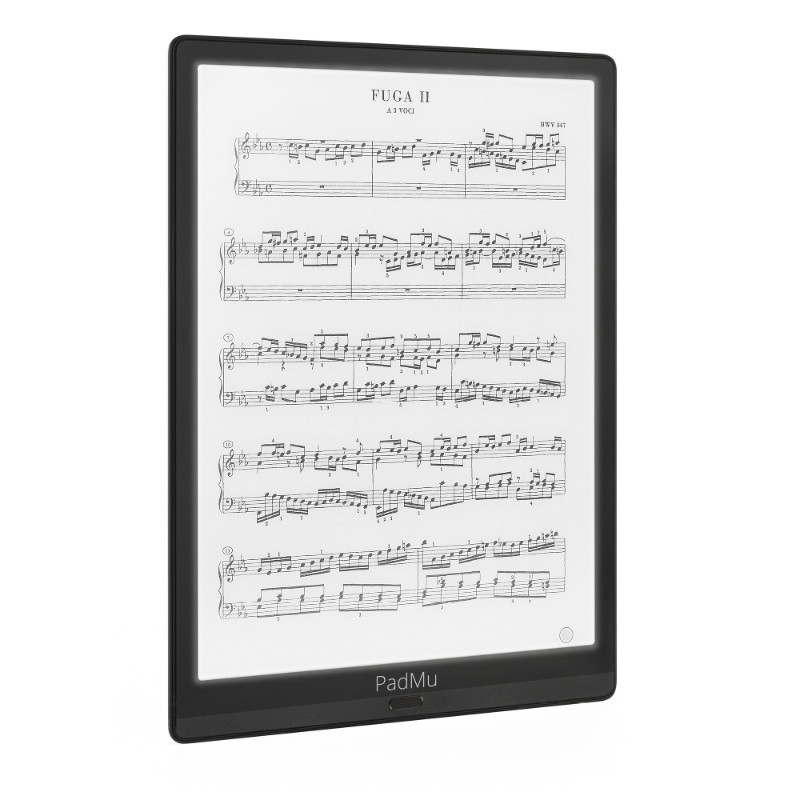  
With front ligth.
Inside the box
PadMu 3 Lumi (2x)

Stylus (2x)

USB Type-C Cable (2x)

HDMI - miniHDMI Cable (2x)

TF Card Reader (2x)

Screen Protector (2x)
View the newest product released
Frequently bought together
Cover for PadMu Lumi series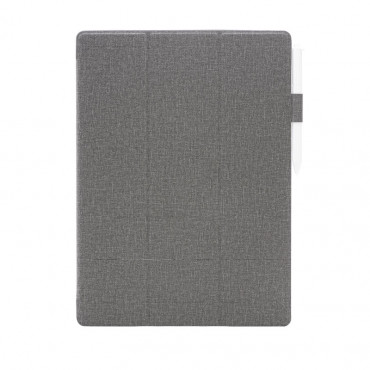 Price
€35.25
(tax excluded)
Find out more
Double Cover for PadMu Lumi series. Made in Italy, True Leather. 
Price
€138.52
(tax excluded)
Find out more
Display

13.3" High resolution E Ink Mobius™ flexible display, Dual touch technology (finger touch + stylus touch), 16 shades of grey

Resolution

1650×2200 pixel, 207 ppi

Front light

Yes, MOON Light 2

Processor

8-core, 2GHz

RAM

6GB

Internal memory

128 GB

Audio

Stereo output, USB-C earphone, Dual-Speaker, Microphone

Wired interface

USB Type-C - Micro HDMI

Expansion Interface

USB-C (support OTG)

Wi-Fi

Wi-Fi 802.11 b/g/n/ac (2.4GHz + 5GHz)

Bluetooth

5.0

Battery

4300mAh Li-Polymer battery

Battery life

Up to 6 weeks in standby mode

Operating system

Android 11

Size

310 x 228 x 7,9 mm

Weight

≤ 570 gr

Stylus Pen

Wacom 4096 levels pressure sensitivity, real pen-to-paper experience

Hardware

BOOX Max Lumi2 by Onyx International Inc.
Rated
5.00
on the scale
1
-
5
based on
2
customer reviews
Great device that can be used for so much more than only Music Reading
Given the price point, it took me some time to decide to get one. For only music reading it would be too expensive for me but the fact that it is based upon Boox platform allows a lot of other uses. <br /> My typical day now goes like this: Early in the morning read my newspaper in a nice large format (Like the Guardian app or any of your own newspaper apps.) During my workday for PDF reading, commenting, note-taking. Evening, double-tap the ball menu to switch to the PadMu Launcher, turn on Bluetooth padel and do my piano rehearsal. Late at night, double-tap the ball menu to switch back to the Onyx launcher and read an e-book with Kindle or Kobo or... <br /> I tried the Remarkable before for music reading, was ok-ish for chord sheets but reading double staff music got too small at the typical reading distance one has behind an electronic piano. The screen size of MadMu 3Lumi completely fixes that. So, I am very happy with the purchase, it basically turned to have 3 devices (Remarkable - note-taking, generic Android tablet for reading newspaper and kindle for e-b00ks), into just 1 device.<br /> Added bonus, just install IReal Pro and let it play our backing track for improvisation exercises while having your chord sheet on the big screen. Because the PadMu 3 Lumi has build-in speakers..
| | |
| --- | --- |
| Hardware | |
| Software | |
| Support | |
| Usability | |
Excellent produit, très bien conçu
Pour l'instant, tout est parfait, il faudrait simplement une notice d'utilisation en français et plus détaillée
| | |
| --- | --- |
| Hardware | |
| Software | |
| Support | |
| Usability | |